River Trekking
- Outback Hiroshima -
Depending on your experience and physical strength,
beginner / intermediate courses
You can choose from two fields.
For beginners (3hours)
Intermediate course (7hours)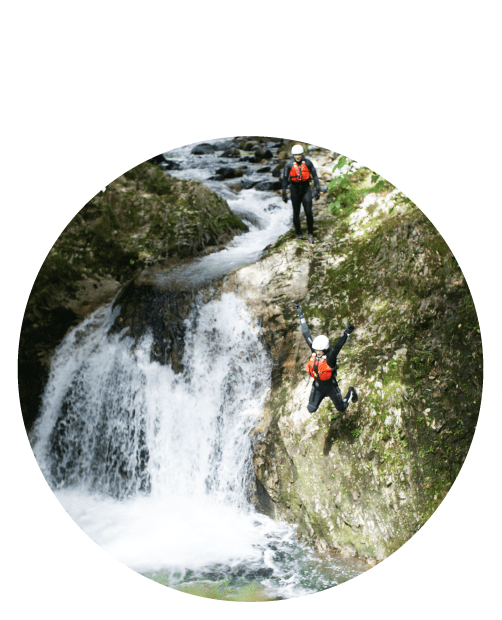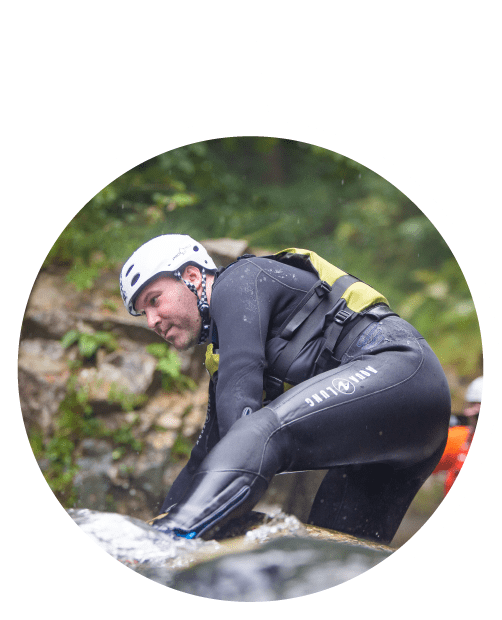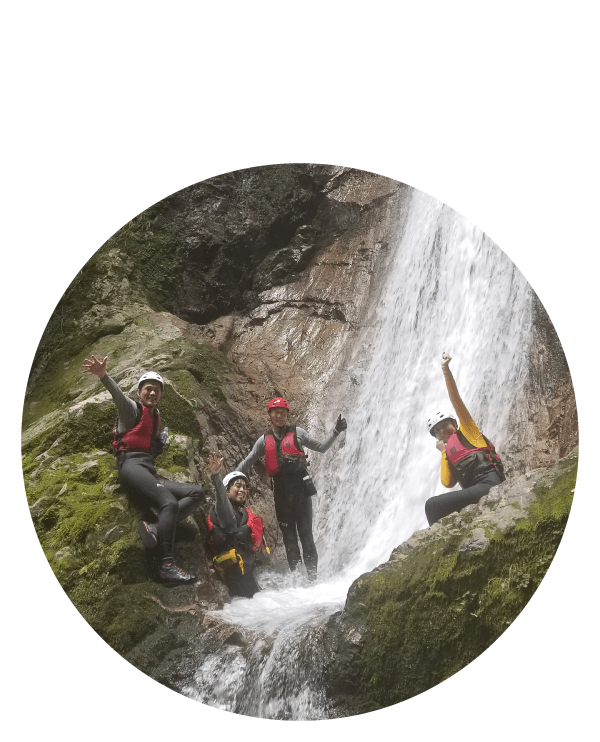 For beginners
For first-timers, we recommend this introductory course. However, there are lots of surprises, so it's far from easy and boring!
The upstream Minochi River awaits you for a great adventure.Going against the current farther upstream, we go down the "natural" slider and dive in from XXX high!?This is a journey to find a side of yourself which you never knew you had!
Activity fee
150 USD


9 to 15 years old fee

120 USD


(includes equipment, insurance and a hot spring visit)

Duration
1. 9:00 ~ 12:00
2. 13:30 ~ 16:30
Things to bring
swimming wear and towel


(You can rent)
Intermediate course
After curry lunch and having warmed up with a beginner's course, we go on to the intermediate course!
The course is longer than the beginner's. However the varied sceneries and challenges and obstacles that appear one after the to excite you.
Towards the end of the course, you will go up a tributary of the river and now you are setting foot in an area rarely explored. Also you will start to see different types of animals here. As you advance, a hidden spring and finally a x m long beautiful…will reward you. Now let's start the most thrilling adventure!
Activity fee
300 USD


9 to 15 years old fee

250 USD


(includes lunch, equipment, insurance and a hot spring visit)

Duration
9:00 ~ 16:00
Things to bring
swimming wear and towel


(You can rent)