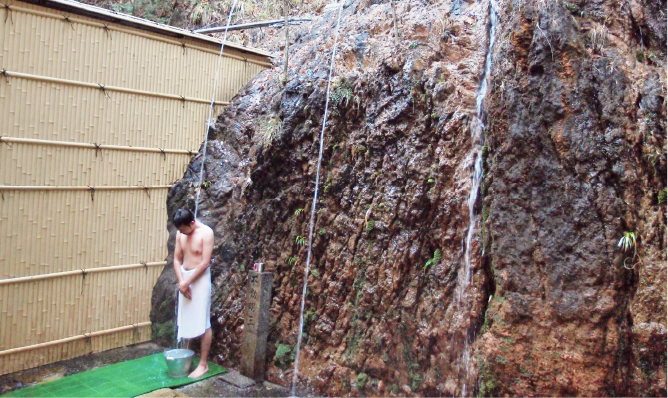 Yunoyama Hot Spring Centre
It's famous for its outside "Utaseyu" bath, getting splashed directly with the source water falling naturally from 4m above.
We recommend you alternate using this bath with the ones inside.  The area flourished as the local feudal lord used to stay here during the Edo period.  The bath used at that time still remains and is designated as an Important Tangible National Folk Cultural Property (the only hot spring bath to hold this honor).
Closed:
None
Address:
471 Wada, Yuki-cho, Saeki-ku, Hiroshima City
TEL:
0829-83-0802